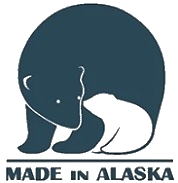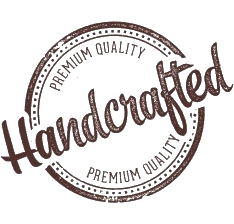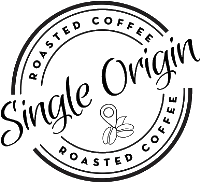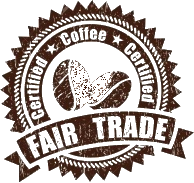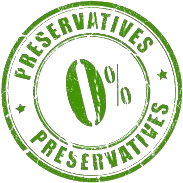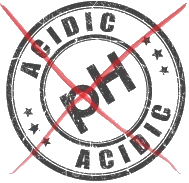 Simple: You order, we roast it.
Organic green beans roasted and priority-shipped in our special bags the very same day.
No mysterious blends | No fancy packaging | No large scale production
Fresh. Pure. Coffee.
That's the only thing we offer.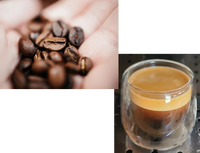 AK Coffee Co.'s coffee
After being drinking espressos in Europe for 30 years, we searched for that taste from Paris and Italy here, in the USA, in Alaska.
Result? Good coffee out here... but not exactly "it".
And one day we found! We just had to roast a special magic coffee bean, imported from Honduras (magic for us ;-) ). Sourced directly from a small farmer, we are now the sole distributors in Alaska of these Organic Coffee beans.
Since we found it... why not share it? right? That's AK Coffee Co's coffee.
It's the road less traveled and more challenging... but so is Alaska, and that's okay. Actually, that feels better, doesn't it? 
Pure Coffee Roasted in Alaska, by Alaskan Hands, the Alaskan Way.
We fill and stamp our logo in every single bag. By hand. Ourselves.
AK Coffee Co's crew
A minority, woman, veteran, immigrant and Alaskan owned company that started on December 2017 by a group of coworkers as a side business. Why? because we love coffee, already loved working together, and were looking for a specific type, quality and taste. There was so much excitement, that our fist roast was on December 24th. We just couldn't wait!
We bootstrapped it, developed features we wanted (like the Bean Bags) and learned lessons on our journey. Lessons like roasting coffee in our kitchens was a bad idea; a really bad, smoky one. The "Don't try this at home" type of idea.
Today, we still run the small business ourselves after our full-time jobs just so that we can share our loved coffee and the experience we enjoy.
Learn More about the team
COFFEE BEANS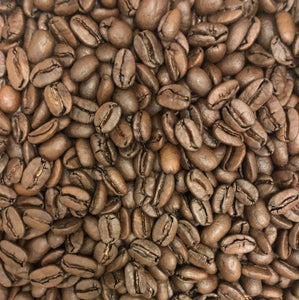 LIGHT
Honey coffee beans stay in the roaster for the shortest amount of time, producing a homy warm bread with a light hazelnut flavor.
The taste notes and a slightly higher caffeine content makes this a great morning coffee.
Only high-quality beans can shine in light roasts. Ours? lets put it this way: in a cold, snowy winter day, our light roast feels like a bright warm sun at noon in a clear day.
SHOP LIGHT ROASTS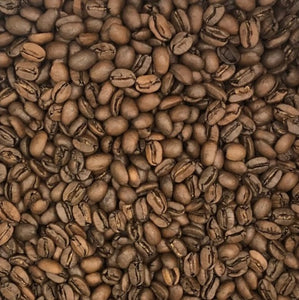 MEDIUM
This is the evolution of the light roast if left in the roaster a little more.
The Honey bean has completely opened and released the flavors.
Coffee brewed has a full body, and higher intensity, and bread and hazelnut has let the almond and chocolate notes appear.
Perfect choice for any moment of the day.
SHOP MEDIUM ROASTS
DARK
Honey beans achieve this stage after they pass the medium one.
A slight hint of bitterness appears, just a tiny one at the end of this evolution, yet it still remains low in acidity.
The darker side of pure chocolate has taken over the bread notes,. A distinctive experience.

Better suited for rainy late afternoons or evenings.
SHOP DARK ROASTS
Bean bags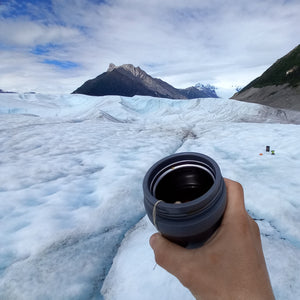 COFFEE Bean Bags
Launched in 2021, our light and decomposable coffee bean bags are the answer to your on-the-go caffeine needs.
Whether you're a simple sipper, running behind schedule, mountain climber, fisherman, or just an everyday adventurer, these coffee bags are ready for you to take on your next journey.
Just boil water and add the bag.

These are packed 100% with our medium/dark Honey coffee, especially grounded for this.
SHOP Coffee Bean Bags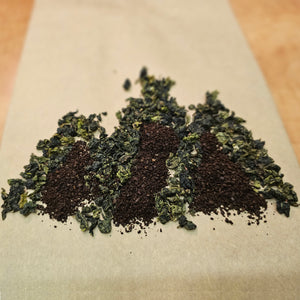 MLC Bean Bags, ADAM-TIE
The Mix of Leaves and Coffee bags, or MLC for our friends, are a magic, smooth taste experience.
ADAM-TIE has the best coffee we can offer with the best tea we found, the Oolong Tie Guan Yin.
Discover a dynamic flavor: soak the bag again after you finish the first cup, and you will notice the evolution of the flavor.

Need another cup? Sure. A single bag can brew up to 6 cups!!
SHOP ADAM-TIE MLC BEAN BAGS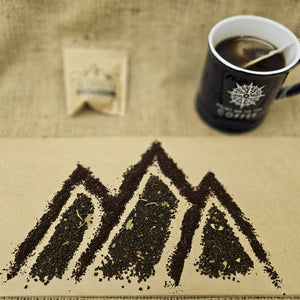 MLC Bean Bags, JENNY-CHAI
The Mix of Leaves and Coffee bags, or MLC for our friends, are a magic, smooth taste experience.
JENNY-CHAI has the best coffee we can offer with the best Chai tea we found in ASSAM, India.
Refreshing, powerful yet no-overwhelming taste.
Discover a dynamic flavor: soak the bag again after you finish the first cup, and you will notice the evolution of the flavor, for up to 4 more brews of the bag!
SHOP JENNY-CHAI MLC BEAN BAGS

WHAT PEOPLE SAY ABOUT THE COFFEE
I like AKC light roast because it has a lighter flavor, but still bold enough to enjoy. It also is very smooth and not incredibly acidic like a lot of light roasts are.

Rachel, AK Nurse
As a born and raised Alaskan, I always look for products that are not only Alaskan, but promote the Alaskan traditions of tight-knit communities and the subsistence life. Our home is filled with countless resources; AKC is an advocate for making the best use of what we have here in our beautiful state, which includes fresh-roasted coffee!

Katie, AK Nurse
We love AKC because we know where it comes from! The majority of the food we eat is what we personally hunt or gather, so mass-produced anyting is something we stay away from from as much as possible. Thank you AKC <3

Cori, AK Teacher
AK Coffee Co. pays more so your coffee can do more, more projects, more pay to the workers. We are proud to partner with AK Coffee to give you a better cup and the workers a better life.

Ashley, Owner of Legacy Farms Coffee
Best Beans EVER!! I'm super picky and feel like I have tried them all! Hands down the best coffee in Alaska!!! ☕️ ❤️

Amanda Graydon
I ordered a bunch of Alaska Coffee Company's bean bags to be included with some Christmas gifts for my coworkers because I love the idea of supporting local and thought the bean bags were such a cool idea. We, unfortunately, had some communication issues but the owner was very accommodating and ended up having a staff member deliver the bean bags to my house on a Sunday. The staff member was lovely and so kind. Even though we initially had a couple of problems with my order, overall I am happy with my experience. I really appreciate the company being willing to take feedback and to make sure the customer is happy. In the end, they really went above and beyond for me. I can't wait to include these in my Christmas gifts for my coworkers!

Misty Miranda
Bought the Honduras Honey, and it was amazing. You can taste the difference in their freshly roasted beans!

Adrianna D.
Delicious coffee made from some really great beans! The owners are fantastic people who don't just run a business but they pour back into their community and customers! Would totally recommend this business!

The Alaskan Outsider (Alaskan Guide)
Orders Placed and Ready Can Be Picked Up
Wednesdays, 10 am - 5 pm.